'Perfect' gold ore is ore mined in the Witchaven dungeon, just outside of Witchaven. It requires 40 Mining to mine and can be smelted into a 'perfect' gold bar with 40 Smithing. It grants the same experience as regular gold ore.
It is used during the Family Crest quest to make a 'perfect' necklace and ring for Avan, and cannot be used for anything else.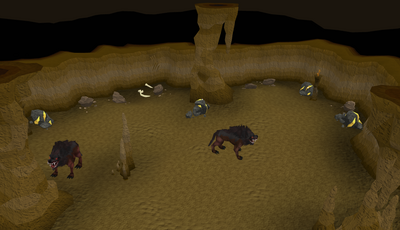 Community content is available under
CC-BY-SA
unless otherwise noted.