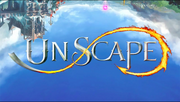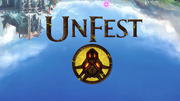 The 2017 April Fools' event consisted of some in-game jokes and a spoof video introducing a new game mode called "UnScape" in which players begin with max stats and work to reduce their experience to 0.
It was also announced that there would be an 'official' UnFest to go along with the new game mode.
Papa Gianne
The "Get Bond" button was replaced with a "Get Pizza" button. Clicking the button resulted in the message "You have made your order. Please be patient while the gnome finds you." Papa Gianne would then appear after 20 seconds, saying "Delivery for Player!!!" and giving them a plain pizza, meat pizza, anchovy pizza, pineapple pizza, or burnt pizza. Messages vary depending on the type of pizza received.
Plain, meat, and anchovy: "Here you go Player, your food delivery - still warm!"
Burnt: "Here you go Player, your food delivery - crispy, how you like it!"
Papa Gianne can teleport to most areas, including:
A player can only order one pizza per account every 30 minutes.
At the reset on 2 April 2017, if a player was logged in before reset and did not log out, clicking the Get Pizza button causes the game message Pizza stocks have now been depleted.
Bankstanding pet
By a coordinated effort between players and Jagex, players were tricked into thinking there was a 'bankstanding' pet, earned by standing inside safe bank areas.
Fake messages
Every now and then, players got fake announcements (friend or global) or other messages listed below.
Drops
Skills
ModTest01 has achieved level 99 in SailingLiveTest!

A sudden wave of <number> inspiration hits you, and you remember where you left your keys.

A sudden wave of <number> inspiration hits you, and you remember why you went upstairs in the first place.

You've just advanced -x [virtual] <skill> levels! You have reached level y.

News: Mod Daze is the first player to reach 120 Slayer!

News: Doc Brown has achieved 120 Invention!

News: Doc Brown has achieved 99 Invention!
Ironman deaths
Other
News: Player has been awarded with the rainbow trimmed Completionist Cape!

News: Player has just remembered that it's April Fools' day!
Trivia
2004
2005
2007
2008
2009
2010
2011
2012
2013
2014
2015
2016
2017
Event
2018
Community content is available under
CC-BY-SA
unless otherwise noted.