The cheese feast scroll enables the use of the Cheese feast special move for the Albino rat familiar. Cheese feast scrolls are made by using Albino rat pouches on a Summoning obelisk, providing 0.1 Summoning experience and 10 Cheese feast scrolls. If the Voice of Seren is active in the Amlodd District in Prifddinas, using the Prifddinas obelisk will give 12 scrolls per pouch.
147

Create XP
2.3
Use XP
2.3
Points
6
Shard return
Bogrog
4 (

100

)
Amlodd
4.4 (

110

)
Level
32
Pouch to scrolls
Pouch
Profit (VoS)

-895


(

-601

)
Cheese feast
Cheese Feast is the special of the Albino rat. It will fill the rat's inventory with 4 pieces of cheese. Using this ability requires 6 special move points and provides 2.3 experience. Because each piece of cheese restores 200 life points when eaten, Cheese Feast can gradually provide a decent amount of healing.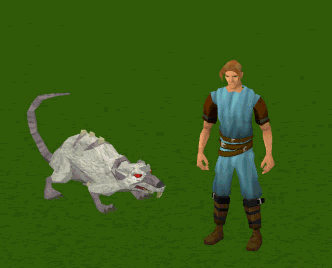 Disassembly
Regular familiar scrolls

Gold charm
Green charm
Crimson charm
Blue charm
 Cheese feast
 Sandstorm
 Explode
 Call to arms
 Bronze bull rush
 Iron bull rush
 Dissolve
 Steel bull rush
 Goad
 Ambush
 Rending
 Doomsphere
 Mithril bull rush
 Volcanic strength
 Adamant bull rush
 Titan's constitution
 Ebon thunder
 Rune bull rush
 Enlightenment
 Boil
Elder charm
 Siphon self
 Annihilate
Other
 Fetch casket
 Clay deposit
 Ghastly request
Dungeoneering familiar scrolls

Sundering strike
Poisonous shot
Aptitude
Glimmer of light
Snaring wave
Second wind
Community content is available under
CC-BY-SA
unless otherwise noted.