The enlightenment scroll enables the use of the Enlightenment special move for the Light creature (familiar) familiar. Enlightenment scrolls are made by using Light creature pouches on a Summoning obelisk, providing 0.1 Summoning experience and 10 Enlightenment scrolls. If the Voice of Seren is active in the Amlodd District in Prifddinas, using the Prifddinas obelisk will give 12 scrolls per pouch.
507

Create XP
9
Use XP
9
Points
20
Shard return
Bogrog
14 (

350

)
Amlodd
15.4 (

385

)
Level
88
Pouch to scrolls
Pouch
Profit (VoS)

-1,190


(

-176

)
Enlightenment
When activated, the enlightened buff lasts six minutes and gives the following effects:
In order to gain the benefit at Tears of Guthix, you must summon the familiar and use the special move before talking to Juna, as the familiar will disappear while you are in the cave, only re-appearing when you emerge.
On average, a light creature familiar with the enlightened buff will give the fastest experience for normal divination training, at the cost of having to bring scrolls and missing out on the energy. If one prefers not to bring and use enlightenment scrolls or wishes to collect and keep more energy, a Nightmare muspah should be used instead.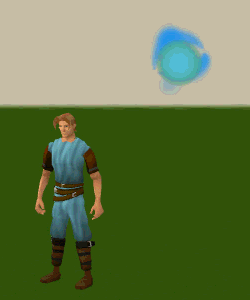 Drop sources
This list was created dynamically. For help, see the FAQ.
To force an update of this list, click here.
For an exhaustive list of all known sources for this item, see here.
Disassembly
Regular familiar scrolls

Gold charm
Green charm
Crimson charm
Blue charm
Elder charm
 Siphon self
 Annihilate
Other
 Fetch casket
 Clay deposit
 Ghastly request
Dungeoneering familiar scrolls

Sundering strike
Poisonous shot
Aptitude
Glimmer of light
Snaring wave
Second wind
Community content is available under
CC-BY-SA
unless otherwise noted.