Magic beans are items that can be obtained during some Treasure Hunter promotional events.
2015
These items are obtainable during the Treasure Hunter promotion, Novtumber Festival from 19 November 2015 to 23 November 2015. Players receive one magic bean for every 200 Farming experience gained. In 2015, players could once again buy the hoe from Martin the Master Gardener using magic beans. The Farmer's outfit can be obtained through Treasure Hunter or the Cabbage Facepunch Bonanza minigame.
Farming activities that do not generate magic beans:
Non-Farming activities that do generate magic beans:
2014
Magic beans could be obtained through Treasure Hunter and Farming from 9 May 2014 to 13 May 2014. A weeks warnings were given that the beans would turn to dust on or about 2 June 2014; after which upon logging, players were given the following message: The farming outfit promotion has now ended. Your magic beans have crumbled to dust.
They could be used to create pieces of the Farmer's outfit, and to purchase seeds or a hoe from Martin the Master Gardener. If you have the whole set you get an extra 1% boost on top of the full outfit. One magic bean is obtained per 200 base experience in Farming.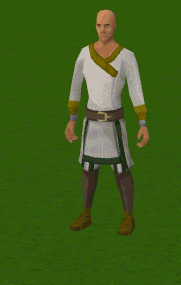 Trivia
The inventory icon will always show five beans, regardless of how many the player is carrying (most stackable items will have an inventory icon that shows the exact number of items when there are fewer than five in the stack). This may be a matter of knowing how many beans make five.
Farmer's outfit
Components
Other
Community content is available under
CC-BY-SA
unless otherwise noted.