Marker seeds are used to plant Marker plants, similar to the way mithril seeds are used to plant flowers. They can be planted in most areas and can only be removed by the player who placed it there. They can be bought from Faruq's Tools for Games in Al Kharid for 65 coins each. The bag of marker seeds can plant an infinite number of marker plants, but the plants can not be planted within 10 squares from another, and has a 10 second cooling time before another can be planted.
The seeds can be simply planted to mark a spot, or can be made to point north, south, east, west, north-east, north-west, south-east, south-west, or the player's current direction. All players can see the plant indicating direction if shown. Your marker plants are temporary and are destroyed after six minutes, or when you log out. Players can use the plants to mark out paths or trails to follow. Other players might plant Marker Plants to confuse that path. However, the 10 square distance limit applies to all players planting marker seeds.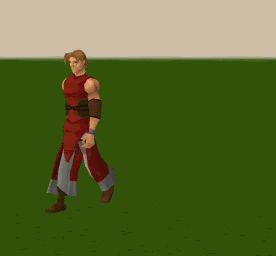 Disassembly
Store locations
This list was created dynamically. For help, see the FAQ.
To force an update of this list, click here.
Trivia
Allotment
Flower
Herb
Hop
Bush
Tree
Fruit tree
Special
Herblore Habitat
Quest
Dungeoneering
Gielinor Games (discontinued)
Community content is available under
CC-BY-SA
unless otherwise noted.