A medium gizmo bag is an item used in the Invention skill to hold different types of gizmos. It can hold up 15 different gizmos. The medium gizmo bag is created at an invention workbench as an upgrade to the small gizmo bag. You may only own one gizmo bag at a time, regardless of size.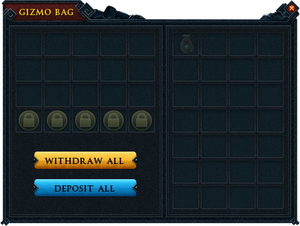 Creation
Community content is available under
CC-BY-SA
unless otherwise noted.