Hello Arandom Mage, and welcome to the
RuneScape
Wiki!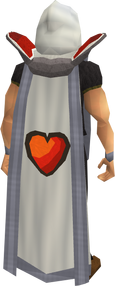 We are glad you took interest in our wiki. If you have any questions, doubts or having trouble, you can ask them in
my talk page
, any editor's talk page or you can take a look at the
help page
. We will happily answer them.
If you need extra help, see administrator requests, user help, or join RuneScape wiki's clan chat: RSW.
Feel free to join our IRC channel for live chat with fellow editors! It can be accessed by clicking here.
Also, you can visit us in the [[Special:Chat|chat]].
Remember to sign your name on talk pages by using four tildes (~~~~) or use the "sign" button (

) above the edit box. This will automatically produce your name and the date. Signing your comments is important, as it lets other editors know who has posted which comments.
Again, welcome!
User:Jr Mime/Signature
[

VSTF

]
15:45, March 22, 2015 (UTC)
"Smaller version of the picture I uploaded earlier."
Edit
Just out of curiosity, what use did you foresee for that?

AnselaJonla

01:51, July 6, 2015 (UTC)
Just trying to figure out how to get it on to the page. Still figuring out how to create new pages, so if you have any comments/concerns, please feel free to let me know, I am open to advice.  Arandom Mage (talk) 01:55, July 6, 2015 (UTC)

Bigger is (usually) better, when it comes to images. You can always size an image down on a page, but not up (as far as I know).
To get a image in the infobox down to a suitable size, you need to change the px value. [[File:Bane ore Rockfall.png|200px]] for example, make it 200 pixels wide, and adjusts the height to compensate. [[File:Bane ore Rockfall.png|x200px]] makes it 200 pixels tall and adjusts the width accordingly. [[File:Bane ore Rockfall.png|200x200px]] forces the image into a 200x200 pixel square. You can use that anywhere on a page.
To get a frame around an image, for a caption, you can use |thumb, e.g. [[File:Bane ore Rockfall.png|thumb|The bane ore rockfall]]. This should not be used inside of infoboxes and tables.
Image placement is done using |left, |right, and |center. These can be placed anywhere after the file name.
Thank you, i'll keep that in mind for future images! Cheers. Arandom Mage (talk) 02:07, July 6, 2015 (UTC)
Community content is available under
CC-BY-SA
unless otherwise noted.