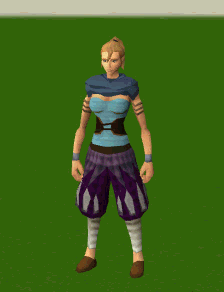 Hello, Fakturaman, and welcome to the RuneScape Wiki! Here are a few pages that you might find useful:

Please sign your name on talk pages by using four tildes (~~~~) or use the "sign" button (

) above the edit box. This will automatically produce your name and the date. Signing your comments is important, as it lets other editors know who has posted which comments.
Finally, if you ever need any help, feel free to ask questions on my talk page or any other editor's talk page. We hope you like it here and decide to stay!
Again, Welcome!
King TALKWer den König nicht ehrt, ist nicht Lebenswert. 00:29, April 1, 2012 (UTC)
Eagle lectern image
Edit
As stated on Special:Upload (which you should read, even if you can't be bothered to read the entire image policy), all still images should be in the .png format apart from in certain circumstances. Yours is not one of those special circumstances, so if you would like to reupload that image as a .png to [[: File:Mahogany eagle lectern panel.png|:File:Eagle lectern spells.png]], it will be allowed.

AnselaJonla

18:59, May 13, 2012 (UTC)
Re:Spicy pepper sauce temple edit.
Edit
Sorry, I must have missed that in my changing of the template.

AnselaJonla

09:25, May 5, 2013 (UTC)
Community content is available under
CC-BY-SA
unless otherwise noted.