Hello Vince62697, and welcome to the
RuneScape
Wiki!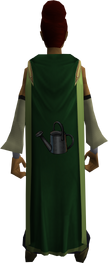 We are glad you took interest in our wiki. If you have any questions, doubts or having trouble, you can ask them in
my talk page
, any editor's talk page or you can take a look at the
help page
. We will happily answer them.
If you need extra help, see

administrator requests

,

user help

, or join RuneScape wiki's clan chat:

RSW

.
Feel free to join our

IRC channel

for live chat with fellow editors! It can be accessed by clicking

here

.
Also, you can visit us in the [[Special:Chat|<u><span style="color:black">chat</span></u>]].
Remember to sign your name on talk pages by using four tildes (~~~~) or use the "sign" button (

) above the edit box. This will automatically produce your name and the date. Signing your comments is important, as it lets other editors know who has posted which comments.
Again, welcome!
User:Jr Mime/Signature
00:03, February 14, 2014 (UTC)
Fishing equipment
Edit
I've removed the information you added to Fishing, we generally keep information about these kinds of items in training guides (e.g. Pay-to-play Fishing training). Please feel free to edit the information about these items on the training guides rather than the skill's guides :)

IsobelJ

21:45, December 8, 2015 (UTC)
I understand. I just thought the information was useful where I had put it, especially if it is concerning equipment used in fishing, but I can see why that would technically be 'wrong'. (Vince62697 (talk) 23:41, December 8, 2015 (UTC))
Community content is available under
CC-BY-SA
unless otherwise noted.