Walkthrough
Start point

Speak to Brother Samwell in Silvarea, west of Paterdomus.
Member requirement
Free to play
Official difficulty
Novice
Official length
Medium to Long
Requirements
Skill requirements are not boostable unless marked with a [B] for boostable.

None, although completion of the following quests are highly recommended for full storyline comprehension and additional dialogue:

Quests:

Items required
Items from the tool belt are not listed unless they do not work or are not automatically added.
Recommended
Enemies to defeat
Murders in Silvarea
The Citadel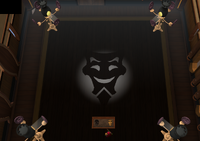 Rewards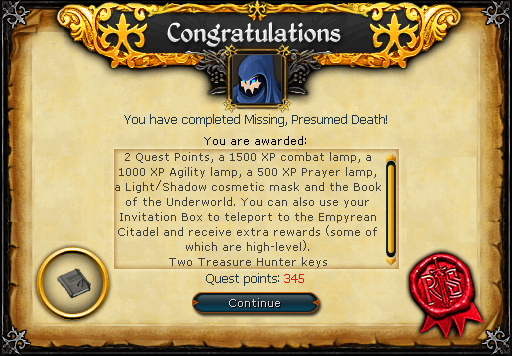 Additional rewards/activities
After completion of the quest, one can return to the Empyrean Citadel and talk to the statue to gain extra rewards if you meet the requirements, which cannot be boosted. These rewards are:
If you do not have the required level to claim a lamp, the Statue of Death will withhold that lamp and you will receive a message stating that you cannot claim the lamp. Moreover, all lamps are claimed at once and, as with most experience lamps in the game, they cannot be banked.

Music unlocked
NPCs
Enemies
Items
Scenery
Rewards
Locations
Music
Miscellaneous
Quick guide • Transcript
Community content is available under
CC-BY-SA
unless otherwise noted.