Dead Cells Final DLC - The Loop
Play Sound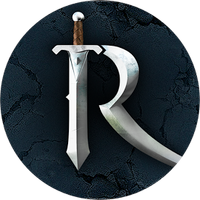 This article is about the companion app. For the mobile RuneScape client, see
RuneScape Mobile
.
The RuneScape Companion is a free application used for various interactions with the game. It is supported by smartphones, tablets, and certain web browsers.
You can:
buy and sell items from your bank on the Grand Exchange
view the contents of your bank
look up the stock market prices of items on the Grand Exchange
chat with players via private, friends, and clan chats
view your D&D tracker which shows time remaining for D&Ds you still have time to complete
view your friend and ignore list
view your clan member list
Buying and selling items will withdraw and deposit gold into your money pouch, not your bank.
The app will be discontinued in mid 2018, as all of the app's functionality will be available in RuneScape Mobile.[1]
Changelog
Web app
iOS app
Version
Release
Changes
1.0.3
13 January 2016

Added support for new iPhone screen sizes so you can see more of your bank, GE trades and chat without scrolling
New app icon

1.0.1
21 August 2014
1.0.0
13 April 2014
N/A
Android app
Version
Release
Changes
1.0.6
20 January 2016

Updated app icon.
Android 4.4 is now required to run the app. (Earlier versions of Android do not support the new security protocols used by RuneScape's servers)

1.0.1
27 August 2014
Supported devices
Downloadable app
iOS 7+
Android 4.4+
iPhone 4+
Samsung Galaxy S3+
Nexus 4+
iPad 3rd Gen+
iPad Mini
Web app
iPhone 4+
Samsung Galaxy S3+
Nexus 4+
Windows Phone 8 phones & tablets
iPad 3rd Gen+
iPad Mini
Desktop and laptop computers
Gallery
See also
References
Engine
Products
RuneScape Companion
Performance
Graphics
Servers