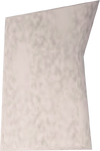 A scrumpled paper is a recipe that is "dropped" by Shantay (found in the Shantay Pass) when a player talks to him.
Transcript
*** Delicious Ugthanki kebab ***
Ingredients:
Cooked Ugtkanki meat, Flour, Water, Onion, Tomato. The Ugthanki meat should be nicely grilled.
Next take the flour and water and make some Pitta bread. You'll need a range to do this. Take an onion and chop it into a bowl. Take a tomato and chop it into the onion mixture.
Chop the meat into the Onion and Tomato mixture. Finally fill the pitta bread with the Ugthanki, Onion and Tomato mixture to make your delicious Ugthanki
Kebab.
Community content is available under
CC-BY-SA
unless otherwise noted.