Walkthrough
Start point

Talk to Mosol Rei, who is outside of Shilo Village in the south part of Karamja.
Member requirement
Members only
Official difficulty
Experienced
Official length
Medium to Long
Requirements
Skill requirements are not boostable unless marked with a [B] for boostable.

Quests:

Recommended:

Items required
Items from the tool belt are not listed unless they do not work or are not automatically added.

Can be bought from Jiminua's Jungle Store (The general store north west of Tai Bwo Wannai):

Recommended
Enemies to defeat
Starting out
Speak to Mosol Rei outside Shilo Village, he gives you a Wampum belt.
Use the belt on Trufitus, north-east of Tai Bwo Wannai Village. Tell him you're going to search for "Ah Za Rhoon".
Ah Za Rhoon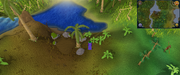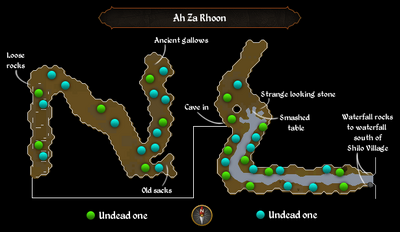 Travel east of Trufitus' hut, over the agility log and then south to Ah Za Rhoon.
Search the mound and select excavate.
Use a lit torch on the mound, then rope.
Search the fissure, climb down.
Search the 'cave in' (see map) and wiggle through the rocks.
Search the loose rocks for a scroll (you might get hit).
Search the old sacks to the south-east.
Look at the gallows.
Search the gallows for a corpse.
Read the scrolls.
Burial
Use the lodestone to get back to Trufitus.
Use the two scrolls and the corpse on Trufitus and ask about the sacred ground.
Walk west to the nearby statue. Bury the corpse then talk to the Spirit of Zadimus.
Use the bone shard on Trufitus.
Read both scrolls.
Talk to Trufitus (ask for help with Bervirius).
Cairn Island
Travel south-west to Cairn Island, climb the rocks and go across the bridge.( Be careful, you can sometimes fall - use the Surge ability to bypass this).
Search the 'well stacked rocks' to the north to enter the Tomb of Bervirius.
Inside, run south and search the 'tomb dolmen' to receive three items.
Read all 3 options on the Berverius scroll, then travel back to Trufitus and show him everything.
Use the chisel on the sword pommel to create bone beads.
Use the beads on the bronze wire to create beads of the dead. (You can make the bronze wire at an anvil near Trufitus.)
Show Trufitus the necklace.
Rashiliyia's Tomb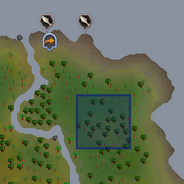 Travel south-east of Trufitus' hut, over the agility log and run north, past The Shaikahan.
Search the Foliage, then attempt to open the Ancient Door.
Use a chisel on the bone shard, equip the beads of the dead then use the bone key on the door to open it.
Open the ancient metal gate, climb down the rocks and run to the south west corner and use 3 bones on the tomb doors.
Search the dolmen.
Kill all 3 forms of Nazastarool.
Take the Rashiliyia corpse.
Finishing up
Rewards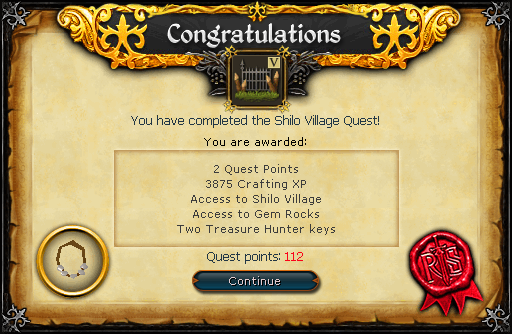 NPCs
Enemies
Items
Locations
Music
Miscellaneous
Quick guide • Transcript
Community content is available under
CC-BY-SA
unless otherwise noted.