Signposts appear in every Clan Citadel in front of the Keep's gate. It shows the relationships with other clans, along with the ability to teleport to the citadels of any listed.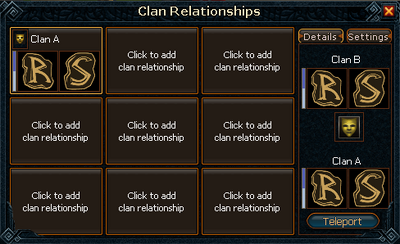 Skill plots
Resources
Buildings and features
Signpost
Customisation and costs
Other
Community content is available under
CC-BY-SA
unless otherwise noted.