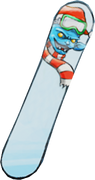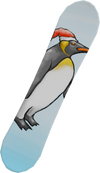 The snowboard (penguin) is a reward from the 2015 Christmas event. It is awarded to the player after the completion of the first episode of the event, For Your Ice Only. Its introduction to the game continues on from the eight snowboards first added during the 2014 Christmas Event.
This snowboard is the first non-tiered snowboard that F2P players can obtain, differing from the skull, frosty and shark-themed snowboards, all of which were members-only content introduced in the 2014 event.
Players cannot wear the snowboard after the 2015 Christmas event so it is now just a cosmetic piece. When attempting to equip the item, players will receive the following message, "You can't equip that."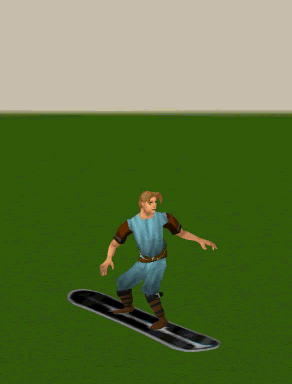 Trivia
Sheathing this board makes the bottom of the board face away from the player, unlike the other snowboards which display the main design away from the player's back.
Community content is available under
CC-BY-SA
unless otherwise noted.