Spellcaster gloves are a set of degradable tier 80 magic damage boosting gloves with several passive effects that can be obtained in the Dominion Tower. They require 80 Magic and 80 Defence to wield; however, they also require a number of additional skills, as 6 specific quests (see below), 14 other quests involving Dominion Tower monsters, are required to unlock them.
While wearing these gloves, each auto-attack or basic ability has a 5% chance of dealing 25% more damage, binding the target and lowering its Magic, Attack, Strength and Defence by 7 levels. This stat reduction does not stack. They also reduce incoming magic damage by 1–5%, with a 5% chance of reducing by 25%–50% instead.
Spellcaster gloves degrade to dust after 15,000 charges of combat; however, they only lose charges with each damaging hit taken (including typeless damage); hits you deal (abilities or otherwise) and blocked hits (shield hitsplats) do not drain charges. This makes them last longer than would normally be expected of an item with 15,000 charges.
Colours
Spellcaster gloves come in four colours, which are functionally identical. The gloves also all have a blue particle effect.
Obtaining
Total level: 1,341
75
-
66
75
61
50
65
57
55
64
66
53
70
61
52
75
25
56
35
65
49
60
65
41
-
----
----
81
103
----
31
-----
To unlock the option to receive spellcaster gloves as a reward item from the Strange face, players must meet a number of requirements:
Defeat a total of 500 bosses in either Climber or Endurance matches. The victories do not have to be consecutive.
Defeat the following bosses in the Tower at least once:
The skill levels required to complete the above quests are detailed in the box to the right. These effectively function as additional requirements to obtain and use Spellcaster gloves.
While a pair of spellcaster gloves cannot be repaired, it is possible to obtain multiple pairs from the strange face by earning another 25 boss kills in either Climber or Endurance matches; this will earn an invisible "reward credit" that can be exchanged for a pair of spellcaster gloves, goliath gloves, swift gloves, or 500 dreadnips. The strange face will store up to 15 such "credits," after which they must be redeemed in order to earn more.
Update history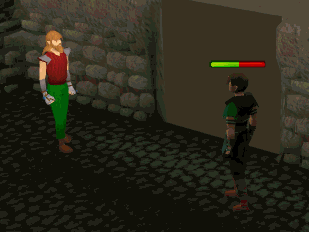 Tank
Power
Minigame
 Infinity
 Dragonbone
Promotional
 Starfire
 Starfury
Bosses

Class A
Class B
Class C
Class D
Class E
Class F
Class G
Class H
Class X1
Class X2
Miscellaneous
In-fight

Orbs
Items
Companions
Music

Dominion Lobby
Dominion Tower
Community content is available under
CC-BY-SA
unless otherwise noted.