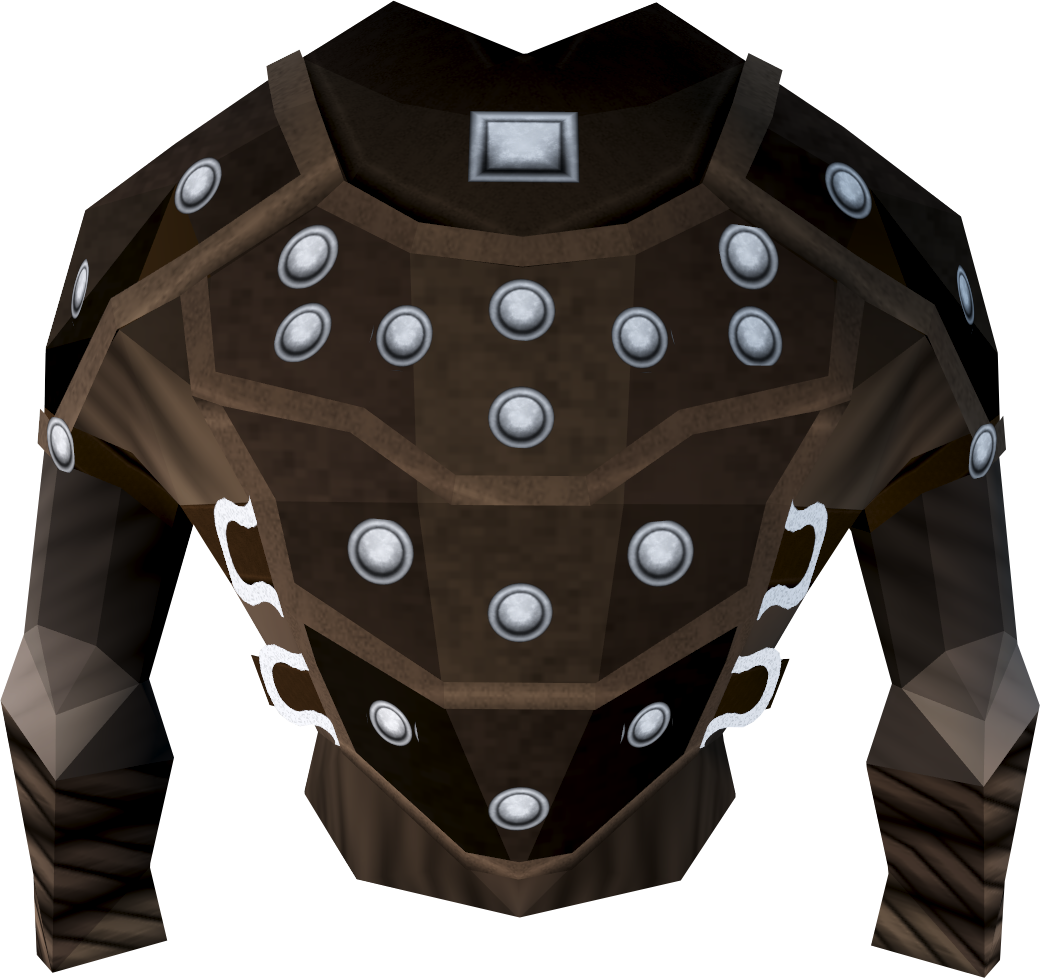 Studded body is studded leather armour that is an improved version of the Leather body. It requires 20 Ranged and 20 Defence to wear.
Members can make this item through the Crafting skill at level 41 by using steel studs with a leather body, granting 40 Crafting experience. Many players get confused on how to make studded bodies because they look like hardleather body, but with studs. When studs are added the shape changes from one of a leather body to one of a hardleather body.
There is a texture glitch since Runescape HD while wearing this armour and mining, or using Lumbridge Home Teleport.
Store locations
This item can also be bought or sold at:
Community content is available under
CC-BY-SA
unless otherwise noted.