This article is about Summoning obelisks scattered around Gielinor. For the obelisk in a player-owned house, see
Small obelisk (POH)
.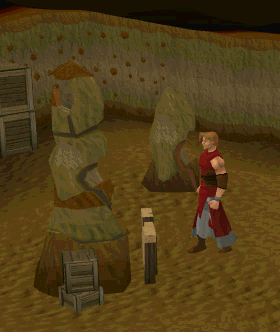 Summoning obelisks are used in the Summoning skill to restore summoning points. In addition, a charged obelisk will also create pouches and scrolls.
Summoning obelisks can heal familiars if they are damaged. This is useful after fights with for instance Araxxor/Araxxi where familiars can take damage, which the tribute stone near Falador cannot do.
Locations
Charged Summoning obelisks
Small obelisks
These partially charged small obelisks (labelled Mini Obelisk on the World map Key List) can only recharge Summoning points. An icon shaped like an obelisk (silver and brown triangle) will appear on the minimap to mark the location of a small obelisk. They are used to access the Familiarisation Distraction and Diversion.
Grand total: 61 small obelisks
Total: 1
RuneScape surface

Most Southeastern building in Marim
Total: 7
Total: 2
Total: 5
Total: 5
RuneScape surface
Karamja Underground
Total: 8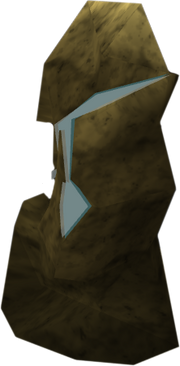 Total: 10
Total: 1
Total: 5
Total: 3
Total: 3
Total: 1
Total: 3
Total: 1
Total: 2
RuneScape surface
Wilderness Dungeons
Total: 1
Total: 3
One on each section of the bottom floor.
Other
Community content is available under
CC-BY-SA
unless otherwise noted.