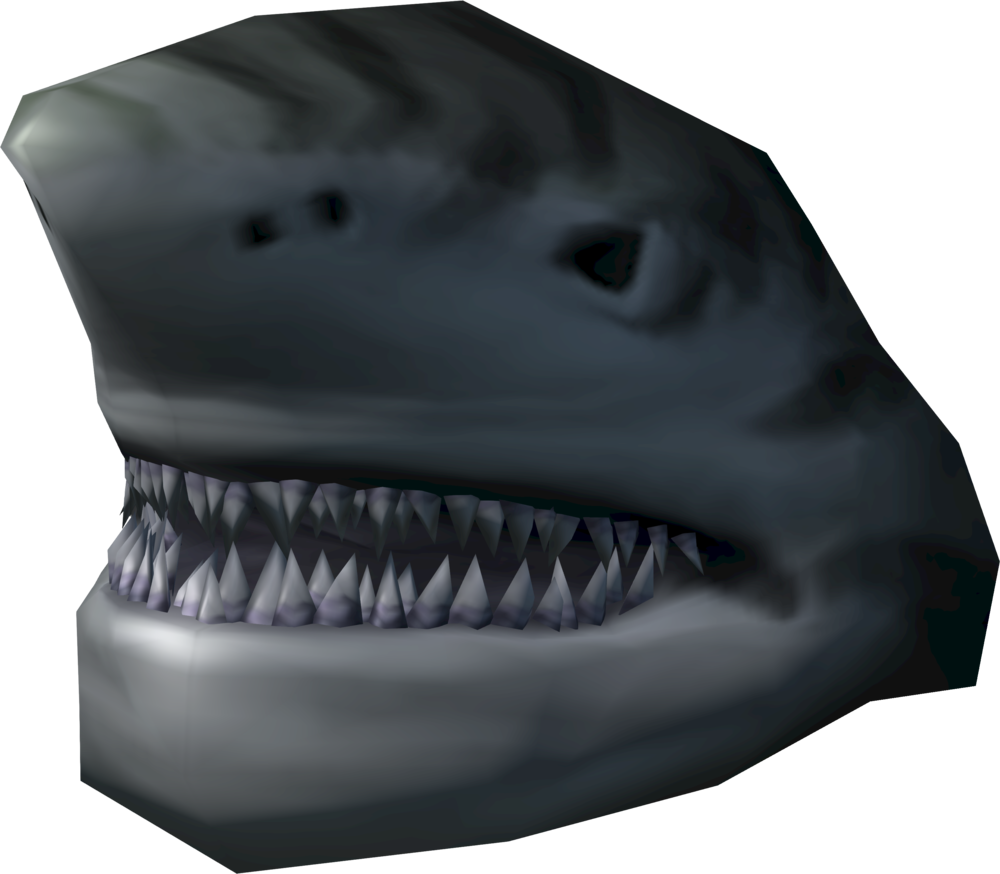 The Tiger shark head is part of the Tiger shark outfit that was introduced on 2 March 2015. They are possible to obtain from Treasure Hunter from 27 March 2015 00:00 UTC to 27 March 2015 23:59 UTC and from 29 March 2015 00:00 UTC to 30 March 2015 23:59 UTC.
Equipping all pieces of the outfit increase the chance of catching fish while Fishing by 5%. This chance increases when used in conjunction with Call of the sea auras. The outfit removes aggression from living rock creatures. The outfit also has the potential to consume any caught fish, which can be toggled. If the player has a complete set of the Fishing outfit they will get the additional bonuses when Fishing.
This piece along with a Shark head and Burnt shark head can be combined to make a Fury shark head.
They can be traded, but only for other parts.
Drop sources
This list was created dynamically. For help, see the FAQ.
To force an update of this list, click here.
For an exhaustive list of all known sources for this item, see here.
Burnt
Shark
Tiger
 Head
 Body
 Legs
 Hands
 Feet
Fury