We've seen some huge updates this year but, on July 26 2011, we eclipse them all as we reach for the skies and unleash our biggest update of the year so far: Clan Citadels!
Floating high above the land of Gielinor, your clan citadel will be your clan's stronghold; your training ground; your home.
Working together, you'll gather the resources and materials needed to build and maintain your realm, with tiered progression. Enjoy the fruits of your labour as you proudly watch your Citadel grow to become ever grander.
A huge range of customisation options will make your clan's citadel truly unique; allowing you to reflect the values you hold dear and demonstrate to the world exactly what you and your clan stand for.
Your mighty fortress will not only be your home, but also a proving ground within which you and your clan-mates can gather resources and learn to work and fight as one, whether it's for future battles or just to prove that you're the greatest clan in the game!
Clan citadels will be a members only update, available to clans with five or more subscribing players, from July 26. Until then, check out this mouth-watering concept art to see just what is on, or above, the horizon.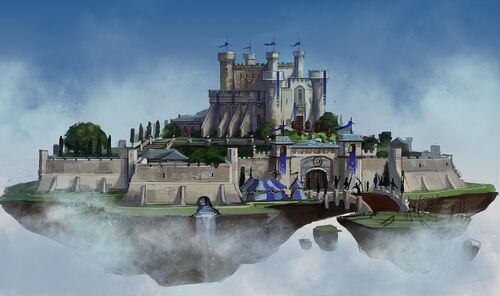 There's a wealth of information coming very soon, including more details of how you'll be able to customise your citadel and a few huge surprises. Watch the skies!
The RuneScape Team