Warning: Display title "Patch Week | Shadow Dragoon Outfit" overrides earlier display title "Patch Week - Shadow Dragoon Outfit".
This update's a quiet one, as we lead up to next week's epic voyage to The Eastern Lands.
Look out for the latest batch of patches, including some handy tweaks to the combat options from the Ninjas, as well as a graphically enhanced Shadow Dragoon Outfit on Solomon's General Store.
Read on to find out more, or play now.
---
Patch Week
Highlights of this week's patch notes include a couple of neat combat tweaks from our friendly in-house Ninjas.
First up, it is now possible to train Attack and Strength without also training Defence.
Next, we've removed the Momentum combat mode. Used regularly by only 2% of players, Momentum was only frequently used for Chompy Bird Hunting - for which, we've included a fix that allows ability usage.
We've also added Crunchy and Tim as follower pets for those of you who've completed Gower Quest. Just speak to them in the bar to unlock their smaller, cuter namesakes.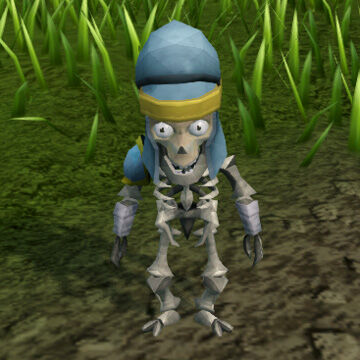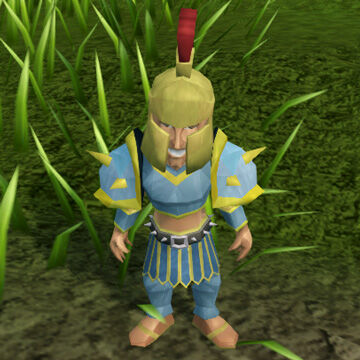 See the full patch notes for further details of today's update.
---
The Shadow Dragoon Outfit Returns
From today until Monday 1st August, the Shadow Dragoon Outfit returns to Solomon's Store with a 10% discount, and looking more impressive than ever before.
The outfit has now been fully optimised for NXT, and has an altogether smoother texture.
Please note: If you have previously purchased the Shadow Dragoon Outfit, your outfit will be upgraded to the enhanced version free of charge.
The Shadow Dragoon Outfit costs 380 RC for free players and 342 RC for members and will be removed once again in two weeks' time, so make sure you grab it before it disappears!
---
RuneFest - Get your tickets now!
RuneFest tickets are selling like hotcakes, and combo tickets (which get you access to the event and night-before party at an unbeatable price) are almost all gone.
We fully expect the event to sell out soon, so don't delay - get your RuneFest tickets today and secure your place at the event of the year.
---
Live Streams this Week
Each week we stream Q&As, in-game events and more. Watch our streams and find a full streaming schedule over on our Twitch channel.
Check our YouTube channel too for recap videos of streams you may have missed, including information about what you can expect this July.
This week, we'll be giving you a sneak-peek into what you can expect from The Arc: July's epic update which takes you to the Eastern Lands!
Tuesday, July 19th | 16:00 Game Time | The Arc Q&A #2 – Uncharted Islands, Audio and Art
In our second Arc stream this July, we'll be looking at our awesome new Uncharted Islands, which you'll be able to claim as your own, as well as checking in on our Audio and Art teams to find out how we made the Arc feel like the Arc!
Ask your questions on our forums, Reddit, or by using #RSQA on Twitter!
Friday, July 22nd | 20:00 Game Time | Update preview with Mod Shauny
Find out what you can expect from Monday's patches and more with Mod Shauny this Friday night!
Sunday, July 24th | 19:00 Game Time | PvM with Mod Lee!
Mod Lee will be hosting some Community PvM goodness live on Twitch!
---
Telos Competition winners
After Telos's release, we hosted a competition to see who could take on the might of Telos. And boy did you deliver! Our winners of 6 months' membership, a signed piece of Telos art, and a signed T-shirt, are...
YouGotLittUp – Highest Enrage (1012%)
P at Rick – Highest Kill Streak (50)
Lax – Most Kills (575)
Zoomy – Winner from our random draw of Telos vanquishers.
To find out more, visit the Telos stats thread on Reddit.
---
Enjoy!
The Arc's so close we can smell the fresh sea air. Have fun this week, Scapers, and get ready for the adventure of a lifetime.
The RuneScape Team