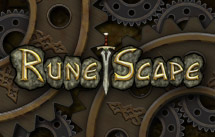 As previously mentioned in Mod Tom S's blog back in July, we have been migrating all of our core systems, such as the login and friend systems, to a new hosting facility. The new facility offers greater redundancy and performance. We have almost completed the migration and only a few systems are still to be transferred.
As discussed in the blog, the new hosting facility uses a Storage Area Network, or SAN, for data storage. The servers in the new facility use special fibre channel network cards (basically very fast network cards) to talk to the SAN. We have been alerted to a bug in the driver that runs the fibre channel network card.
After discussion within the
Systems Administration
team and with Mod MMG, we have decided this bug warrants an immediate driver update. Unfortunately, to update the driver we have to restart the servers. This will necessitate some downtime on nearly all our systems. We are going to perform the majority of the updates today. We apologise for any disruption this may cause and will attempt to keep downtime to a minimum.
Community content is available under
CC-BY-SA
unless otherwise noted.