RuneScape can be great fun to play with others, whether you're starting a clan, aiming for a skill milestone or taking on a boss. So, to help with this, you can now invite your friends to join you in RuneScape and we'll offer them items and extra XP, with the possibility that you could earn an XP multiplier too!
All you need to do is Refer A Friend through our programme and, if your friend subscribes within two weeks of joining, you'll receive a 10% XP boost for one week. You can receive up to five of these boosts in a year, so it is a great way for you to level up on those harder to attain skills.
Also, to help your friend when they start out, and get them closer to your own levels, they will receive a x2 XP multiplier to any skills they train in their first seven days of playing. So, this gives them the opportunity to rise up combat levels quickly as they fight against creatures of RuneScape, or reap the benefits when practising other skills. The x2 multiplier cannot be used to take a skill beyond level 30.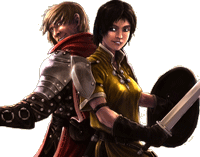 You may only refer someone using the Refer A Friend programme if they create a new account that has not played RuneScape previously.
You and your friend will be automatically added to each other's friends list, and your friend will receive a special cracker which they'll need to pull in order to receive a special starter pack of weapons, armour, cake and coins.
There are no limits on the skills that these multipliers can be used on. For full details of how the XP boosts work, please see here.
To start referring your friends now, please click here. For more information on the programme, click here.
Mod Nexus
RuneScape Product Manager