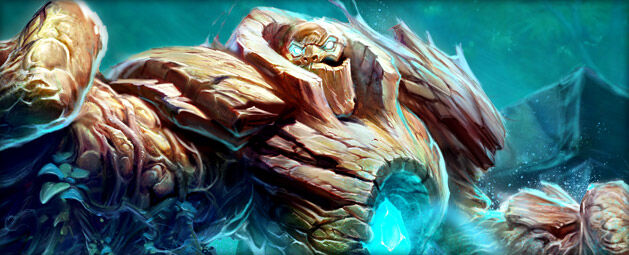 We've got a real treat in store for PvMers this week.
Get ready to fight the hugely anticipated Solak!
How to Start
Head to the Lost Grove and talk to Merethiel by the centre circle
Once the instance has started talk to Solak to begin.
Requirements
Solak is a release from Mod Ramen which uses his knowledge picked up from Nex: Angel of Death. Each player will have a dedicated objective to focus on in the boss fight, and as the fight progresses there's a story being told - so keep an eye out for that as you make your way through the phases - keep an eye out for Merethiel as she will make an appearance in this fight also! Also, remember to turn your Audio on to hear some incredible voice acting from Doug Cockle (of The Witcher fame) and Viva Seifert, who has voice acted in 'Her Story' - adding to the intense atmosphere of the boss fight.
Solak releases with two dedicated modes, duo & group mode.
Group mode is capped to 7 players - if you're daring, and wish to take less than 7, this will be an incredibly enduring challenge, giving incredible satisfaction to teams that complete their first kill.
Duo Mode, as the name suggests is for teams of 2. Expect the same mechanics as Group mode, scaled down a little - this will be just as challenging as group mode, and we're very much looking forward to seeing how teams get on!
With that being said... let's look at what you'd likely ask us with this update in a quick list
Quick FAQ
Can I instakill dart Solak? - No
Will Solak be added to the Reaper requirement? - Yes
Are there any Comp/Trim/Master Quest Cape requirements - There are no MQC requirements, however as Solak is a new boss, he'll be added to the Reaper comp requirement. There are also new music tracks which you'll have to unlock during the fight to finish the music track requirement
Can we get Solak as a reaper task? - Yes
Average time for a kill? - About 10 - 15 minutes, we expect times to fall as players figure out more and more of the boss
Is there a practice mode? - There is indeed! You can practice Solak on release
Does Solak have his own boss collection log entry? - He does! If you complete it you can unlock the title 'Guardian of the Grove'
Will Solak be added to Final Boss/Insane Final Boss - He will be added to these indeed, information on the pet and drop rates below in the 'Rewards' section!
https://sketchfab.com/models/999262f64af44f219258f2477f390786/embed
Rewards - Tier 92 Crossbows!
Let's face it, we all love awesome rewards from a boss and Solak has you covered, with a direct dual wield range upgrade! Throw away those Ascension Crossbows and say hello to the Blightbound Crossbows!
These are tier 92, and can be obtained as a full drop from Solak if you get lucky enough. These crossbows can also be dyed, and you can check out what these look like here.
Rewards - Boss Pet (Solly)
Solly is the boss pet obtainable from Solak, with a drop rate of 1/1200, the boss pet threshold is 500, as already mentioned above, Solly will tie in to Insane Final Boss so make sure to get him if you want that achievement back... or just get him for style, either works.
Premier Club Pays
Gold member? Taking on Solak? Well with Premium club, members can receive Lost Grove Mushrooms from the Guardian of the Vault, granting them 5 penalty free deaths when attempting to take down Solak! Remember though, you need the mushroom in your inventory for when you die! He's going to be a challenge!
Enjoy!
It goes without saying a ton of time has gone into Solak and we most of all hope you enjoy it, we can't say it enough how much we value your feedback so please let us know how you're getting on with the update!
Cherry Blossom items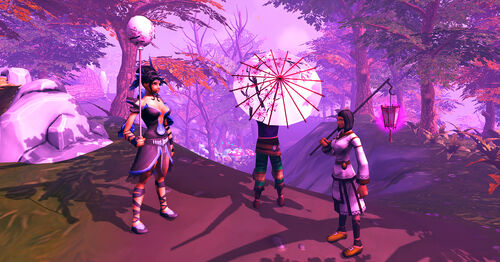 You have until June 3rd to receive Cherry Blossom items when buying a RuneCoin bundle. Four items will be available via these bundles, including a fabulous Cherry Blossom parasol! Purchase RuneCoins here.
We also have a special Solomon's Store sale this week with 50% off on the following items
Arcane Resting
Agile Divination
Powerful Divination
Sky Jump Teleport
Lightning Blast
Achievement Banner
Spike Trap
Ariane Pack
Assassin Pack
Jungle Gorilla
Dragon Keepsake key - 6 Pack
Blade Wings
Firestorm Blade
Vitality Suit
K'ril's Godcrusher Armour
Growth Surge
Beachwear Outfit
If any of these items tempt you, make sure to head to the Solomon Store to purchase these!
LootScape!
Do you watch our live streams? It's a great opportunity to grab a LootScape Loot Chest and get yourself some awesome in-game goodies by watching our live streams every month.
Just connect your RuneScape account to your Twitch account and tune into one of our RuneScape live streams to get some free stuff!
This week, the LootScape item is the Game Jam created Nature's Balance sword. Have fun and watch the stream for a guaranteed drop! You'll also get an additional Parcel from the Hedge until the end of May.
You can connect your RS account to your Twitch account and find out more about it here.
Live Streams this Week
Each week we livestream Q&As, in-game events and more. Watch our streams and find more information over on our Twitch channel
Check our YouTube channel, too, for recap videos of streams you may have missed!
Tuesday, May 29th – 19:00 UTC (Game Time) – Mod Lee takes on Solak!
Our resident PvM expert pits his skills against RuneScape's new toughest boss, with your guys' help. Join him and – who knows? Maybe you'll get to share the sweet, sweet loot.
Sunday, June 3rd – 18:00 UTC (Game Time) – PvM with Mod Lee
Join our resident PvM expert with another mass on Twitch this Sunday!
LootScape will be enabled, and the Game Jam created Nature's Balance sword will be a guaranteed drop.
RuneScape's Summer Sweepstake
Fancy winning a brand-new Razer gaming laptop to enjoy your summer RuneScape escapades? Of course you do. Head to [rs.game/WinALaptop our Facebook page] to enter our Summer Sweepstake. Good luck! A full list of FAQs are available here.
Solak Player Gallery
We loved your art so much that we want to see some more of it, so this week we're launching the Solak Player Gallery!
Send us your art inspired by the Guardian of the Grove for a chance to win prizes worth of RuneScape's toughest boss.
1st place: 1 month of free membership, 3 Bonds, 400 RuneCoins, and a unique, 3D-printed, hand-painted figurine of Solak!
2nd place: 1 month of free membership, 3 Bonds, and 400 RuneCoins
3rd place: 1 month of free membership and 3 Bonds
Top 10: 1 month of free membership
Let your creativity loose! Post your artwork on Twitter, Facebook or Instagram using #SolakGallery, or send it over to us at competitions@jagex.com. Check out all details on ["" this forum thread].
Community Events
The Pink Skirts Event team is comprised of PMods hosting community events on a weekly basis. For more information about the Pink Skirts Team, check out this thread. For more details on the events check out this thread. Here's what's on the agenda for this week:
Tuesday 29th May
Twin Furies Mass Nex: Angel of Death Mass
Wednesday 30th May
Zilyana Hardmode Mass Helwyr Mass King Black Dragon Mass
Friday 1st June
Kalphite King Mass Castle Wars Nex Mass
Saturday 2nd June
Town Square Q&A: America Corporeal Beast Mass
Sunday 3rd June
Town Square Q&A: Australia Kree'arra Hardmode Mass Soul Wars
---
The RuneScape Team