Greetings, adventurer!
Today I am proud to introduce to you a truly monumental release from Solomon's General Store: Special Pets[help]!
These astounding and faithful companions love to interact, both with other pets and - indeed - with you. Over time your new best friend will grow from baby to adolescent, and adolescent to adult, changing appearance and learning helpful tricks – such as picking up loot – every step of the way. There's no need to feed these fine creatures with ordinary food, as they will never run away. However, they will grow faster if you feed them with specialised treats, also available from Solomon's General Store.
Once your pet has reached one of these life stages, you may switch between any of its unlocked appearances as you wish. Each of the three appearances has two emotes to go along with it, which may be seen by interacting with your new companion.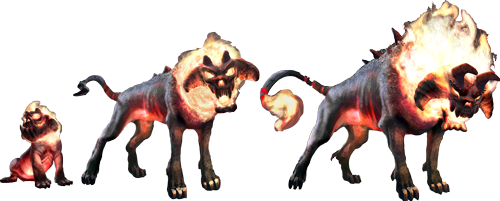 The loyal, formidable blazehound and the noble skypouncer are available now from my store, and there's so much to say about them that I'd highly recommend investigating the Special Pets FAQ to get the most out of your new companion.

Do you have any queries regarding my distinguished boutique? I'm confident you'll find an answer in my official store FAQ, found here.
If you've yet to visit my establishment, why not drop in and receive 200 RuneCoins absolutely free? Remember that if you wish to purchase additional RuneCoins, you can do so here or by clicking 'Buy RuneCoins' inside my store. Don't forget that I offer a 10% discount to all members.
Until next time.
Solomon – Proprietor Solomon's General Store
Discuss this here.
Community content is available under
CC-BY-SA
unless otherwise noted.