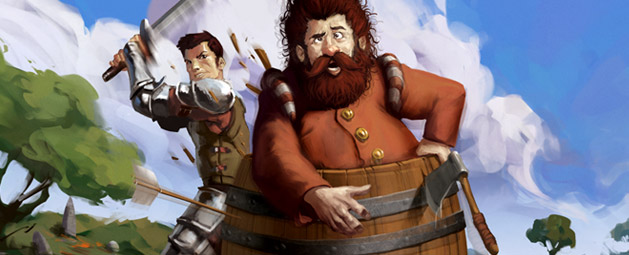 Greetings, adventurer.
Today I bring a unique item to my range of ingenious wares! Many of you have always wondered how much a swing of your sword is really worth, and now I bring you a method that allows you to do exactly that!
Take a dwarven challenge barrel[help] from my store and place it anywhere in Gielinor so both you and your friends can unleash your might against it. Once finished, the poor little dwarf housed within will pop out and let you know exactly how much damage you've brought upon his barrel – but don't feel too bad, it's all part of his rite of passage to dwarfliness!
This is a perfect way to check you'll definitely be able to take on certain bosses and that you do enough damage to take down your biggest foes or just to try and lay claim to the most damage done in a certain amount of time! This dwarf won't stick around forever though – he's got things to be getting on with. Make sure you've used him to the fullest extent because he and his barrel will be gone after 10 minutes!
Get more RuneCoins to use in my shop by redeeming Bonds in-game, by clicking 'Buy RuneCoins' when you're in Solomon's store, or by visiting our billing page directly.
Drop by the store in game to say hello soon. You can find me just south of Varrock's Grand Exchange!
Until next time,
Solomon
Community content is available under
CC-BY-SA
unless otherwise noted.