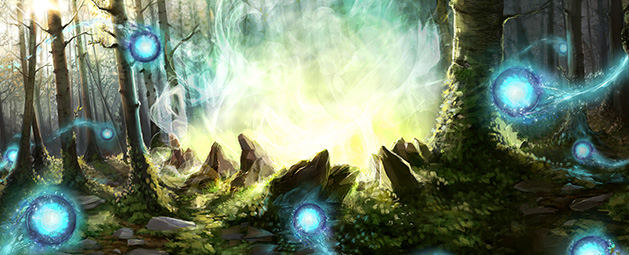 Don't let the memories fade away - use them to boost your XP! You could be getting up to 50% additional Divination XP on Treasure Hunter this weekend.
Unlock a Treasure Hunter chest from 01:00 BST on 25th July to 00:59 BST on 29th July for a chance to win fading memories.
When activated and equipped in your pocket slot, a fading memory will extend the duration of wisps, and enriched wisps, when gathering memories making earning Divination XP a much quicker process.
When you've collected as many memories as you can hold and head to the rift to convert them and you'll find your fading memory will give you an additional 25% XP. Plus, you'll have an increased chance to spawn chronicles when converting memories.
The Divine Recall bonuses stack with all existing Divination bonuses - including the diviner's outfit - and when combining memories with divine energy. Fading memories have 200 charges each, with one used per memory converted and two per enriched memory, but they can be stacked.
On top of all that, Divination lamps and stars - plus prismatic lamps and stars used on Divination - will give 50% extra XP.
When Divine Recall ends, your fading memories won't be removed. You can continue to use them until their charges run out.
Everyone gets at least one Key every day, and RuneScape members get two! You can also get your hands on more through gameplay – just visit the wiki[help] to find out how, and learn a little more about Treasure Hunter at the same time.
You can also buy more Keys via the website, redeem Bonds in-game, or just select 'Buy Keys' when you're in the Treasure Hunter.
The RuneScape Team
Community content is available under
CC-BY-SA
unless otherwise noted.