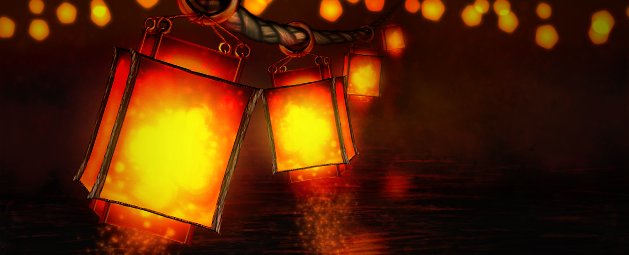 Use your keys to find the hot new lava lanterns that offer an interesting boost of XP and Bonus XP. The promotion will run from 00:00 UTC on 26th May until 23:59 UTC on 30th May.

---
How do lava lanterns work?
Lava lanterns shake up the typical workings of an XP lamp item. They do this by offering 75% of the XP of an equivalent lamp but then add the same amount of XP again as useful Bonus XP.
For example, a large lamp gives 10000 XP so a large lava lantern would give 7500 XP + 7500 Bonus XP!
Enjoy this scorching chance at a quick progress boost!
The RuneScape Team
---
What is Treasure Hunter?
Treasure Hunter[help] is playable from within RuneScape, allowing players to use Keys[help] to claim in-game items as prizes. These range from useful resources to rare weapons and exclusive gear.
Playing Treasure Hunter is simple - click the treasure chest icon that pops up when you log in. If you've not played before, just follow the on-screen guide.
Everyone gets at least one Key per day, and RuneScape members get two. You can earn more Keys while playing the game[help], or stock up by redeeming Bonds.
If you'd like more, you can also
buy Keys on the website
, or by clicking 'Buy Keys' within the Treasure Hunter interface in-game.
Community content is available under
CC-BY-SA
unless otherwise noted.