Welcome!
Hello Arandom Mage, and welcome to the
RuneScape
Wiki!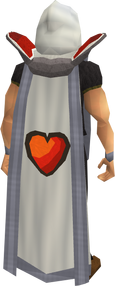 We are glad you took interest in our wiki. If you have any questions, doubts or having trouble, you can ask them in
my talk page
, any editor's talk page or you can take a look at the
help page
. We will happily answer them.
Remember to sign your name on talk pages by using four tildes (~~~~) or use the "sign" button (

) above the edit box. This will automatically produce your name and the date. Signing your comments is important, as it lets other editors know who has posted which comments.
Again, welcome!
User:Jr Mime/Signature
[VSTF]
15:45, March 22, 2015 (UTC)
"Smaller version of the picture I uploaded earlier."
Just out of curiosity, what use did you foresee for that?

AnselaJonla

01:51, July 6, 2015 (UTC)
Just trying to figure out how to get it on to the page. Still figuring out how to create new pages, so if you have any comments/concerns, please feel free to let me know, I am open to advice.  Arandom Mage (talk) 01:55, July 6, 2015 (UTC)