Hello Mattila22, and welcome to the
RuneScape
Wiki!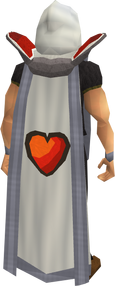 We are glad you took interest in our wiki. If you have any questions, doubts or having trouble, you can ask them in
my talk page
, any editor's talk page or you can take a look at the
help page
. We will happily answer them.
If you need extra help, see administrator requests, user help, or join RuneScape wiki's clan chat: RSW.
Feel free to join our IRC channel for live chat with fellow editors! It can be accessed by clicking here.
Also, you can visit us in the [[Special:Chat|chat]].
Remember to sign your name on talk pages by using four tildes (~~~~) or use the "sign" button (

) above the edit box. This will automatically produce your name and the date. Signing your comments is important, as it lets other editors know who has posted which comments.
Again, welcome!
User:Jr Mime/Signature
21:31, June 7, 2014 (UTC)
The Wikian TitleEdit
Hi Mattila22, Your request for the Wikian title was successful. Please contact Gaz Lloyd on his talk page, in the wiki Discord channel, or in-game (RSN: User:Gaz Lloyd/name) so that he may give you the title. Sincerely, --LiquidTalk 02:16, April 26, 2017 (UTC)
Murder Mystery questEdit
Hey, I believe the Murder Mystery quest is not being developed at the moment (source: https://www.reddit.com/r/runescape/comments/6id3vo/how_are_the_unfinished_gamejam_products_coming/dj66f6u/). Unless there is a more recent source saying that it is?

IsobelJ

12:49, October 24, 2017 (UTC)
2018 RSW Family Photo Edit
Hey there, I've noticed you've signed up for the 2018 RSW Family Photo, but haven't yet submitted a photo. You have until May 25th to submit your photo. If you need any help doing that, feel free to ask on our Discord. Thanks! User:TyA/sig 11:59, May 22, 2018 (UTC)
Leaving WikiaEdit
Hi Mattila,
If you're not already aware, The RuneScape Wiki is migrating to a new wiki with Jagex's direct support. In order to raise awareness, we currently have an ongoing thread (Forum:Leaving Wikia) that discusses all the changes: Why we're moving, where the new wiki will be, and what our next plans are. It would be great if you could give it a read and a comment so that you're aware of the changes!