Welcome!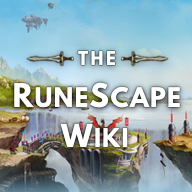 Hello, Meowmix0, and welcome to the RuneScape Wiki!
Here are a few pages to help out new editors such as yourself:
If you have any trouble or need help, feel free to ask questions on my talk page or any other editor's talk page. We hope you like it here and decide to stay!

Coelacanth0794 Talk

16:22, March 17, 2011 (UTC)
Personal Image

Hello. An image that you have uploaded appears to be personal. Personal files should not be hosted on the RuneScape Wiki (see RS:NOT#HOST). If you want to add a picture of your RuneScape character, or any other media that doesn't fit in an article, you may upload it on an image hosting site, such as Photobucket, ImageShack, or Imgur. If you need more details feel free to ask any question you have on my talk page.
REDIRECT User:Urbancowgurl777/Signature 14:34, April 6, 2011 (UTC)