Welcome!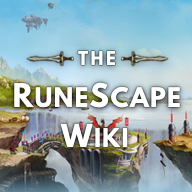 Hello, Wlo1234, and welcome to the RuneScape Wiki!
Here are a few pages to help out new editors such as yourself:
If you have any trouble or need help, feel free to ask questions on my talk page or any other any editor's talk page. We hope you like it here and decide to stay!
Again, welcome!

Sentra246

13:05, March 5, 2011 (UTC)
Vandalism

Please do not remove content from or add nonsense to
RuneScape Wiki
pages. It is considered
vandalism
. If you would like to experiment, please use the
sandbox
. Thank you.
­­­.­ ­­ ­­ ­­ ­­ ­­ ­Tawk­ ­­ ­­ ­­ ­­ ­­­­ ­­­ ­­­ ­­­ ­­­ ­­­ ­­­ ­­­ Mo Man­­­

­­ ­­­­ ­­­­­­­­­­­ ­­­ ­­­ ­­­­ ­­Sign­­ ­­­­­­­ ­­­ ­­­ ­­ ­­ ­­­­ ­­­­ ­­
13:54, March 5, 2011 (UTC)
Don't remove content
Don't remove content from pages, 222 talk 03:55, March 6, 2011 (UTC)
Warning

Please stop your disruptive editing, such as your edits to Music. If your vandalism continues, you will be blocked from editing the RuneScape Wiki. Thank you, 222 talk 04:00, March 6, 2011 (UTC)