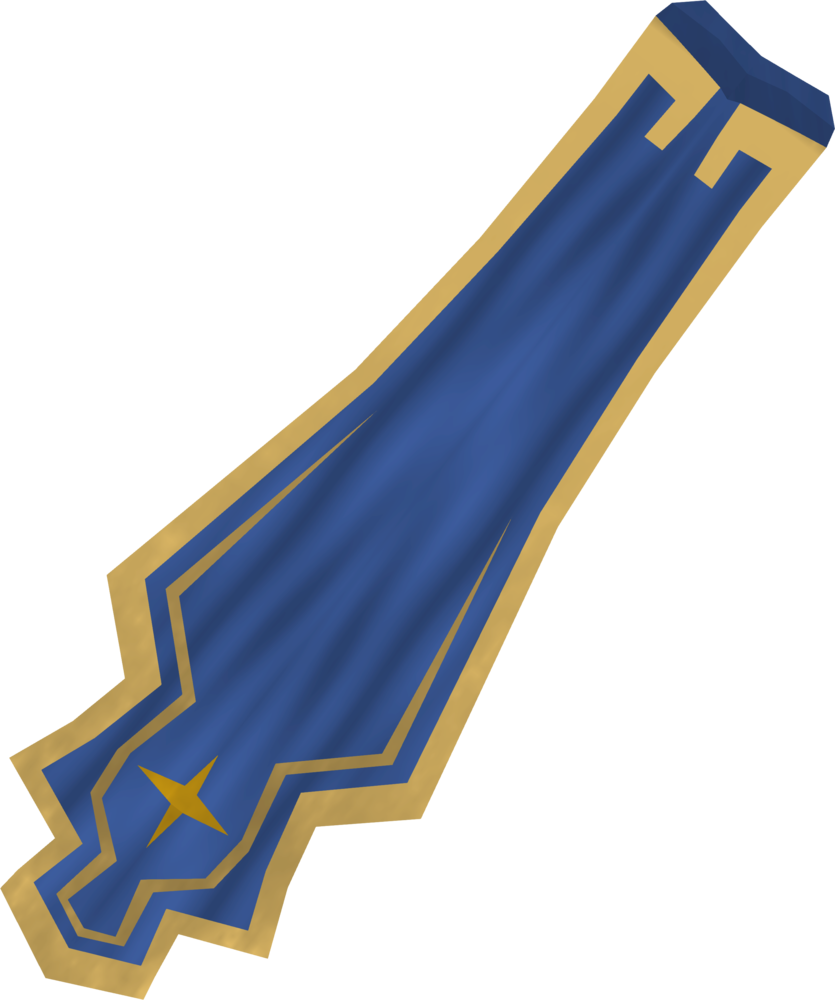 The Warpriest of Saradomin cape is a hybrid cape that scales with your Defence level up to level 75. It is obtainable by paying 5,500 Renown from the Battle of Lumbridge to the Saradominist quartermaster. You also require the Dragon Saradominist token to purchace the cape. It can be re-obtained from the Quartermaster for 2,200 Renown. After the Battle of Lumbridge, the cape will be equivalent to level 50 hybrid armour for non-members.
The cape provides a 1% chance to reduce incoming damage by 90%, but only if at least 2 more pieces of the same armour set are worn (for a minimum of 3% chance). This bonus stacks with that provided by other pieces of the warpriest set.
This cape is one of the few free-to-play capes with an armour bonus.
Trivia
Warpriest armour caused massive free-to-play players disappointment. Following its release it was believed that this armor will become the best available armor to F2P players with stats similar to Dragon Armor, however after releasing cuirass and greaves, at the end of Week 7 of Battle of Lumbridge, it was announced that level 75 stats will only be available to members. Many free-to-play players wasn't satisfied of such drastic change of scenery since it wasn't announced at the beginning of the event and started to ask for refunds, called their hard-work completely worthless. Jagex haven't offered refund or any other compensation.
NPCs
Combatants
Warpriest armour
Overrides
Tokens
Emotes
Other items
Locations
Music